February is one of Ms. New Beauty's favorite months.
She's already celebrated her 6 year anniversary with her wonderful boyfriend with a trip to the Caribbean.
She brought in her birthday with an all out party that people are still talking about.
And, even though she was apart from her boyfriend on Valentine's Day, she did get lost in love when he sent her a dozen of her favorite flower, Lily Stargazers.
MNB has also recognized each of these events with a corresponding post here on Ms. New Beauty.
But, February wouldn't be complete if MNB did not recognize one of the most significant and important aspects of February – that it is in fact Black History Month.
We got the shortest month of the year, but we make the most of it.
We celebrate our trailblazers, our often overlooked contributions to society, and the pride and history of our people.
In honor of Black History Month, Ms. New Beauty is profiling two Black people who made their marks in the fashion world but don't get the recognition they deserve.
Ann Lowe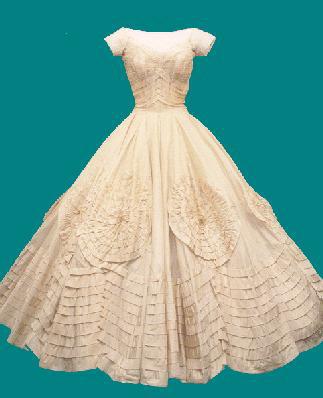 When you think of Blacks in fashion, the first people to come to mind are probably the first of the black supermodels – Naomi, Tyra, and Iman – or the icon and arbiter of style, Andre Leon Talley. Maybe if you're a new school fabulous fashionista, you'd think of Tracy Reese, Alek Wek, or Liya Kebede. But, I'm sure very few people know the name Ann Lowe, which is why she's the first person in my profile on blacks who've made history in fashion and beauty.
Born in Alabama in 1898, the granddaughter of a former slave, Ann Lowe was an African American fashion designer. Married by 14, she enrolled in fashion school in New York City at 17. Ms. Lowe began her career working on commission at a boutique and eventually became a darling designer of the rich and famous, designing clothes for society families like the du Ponts and the Lodges. She designed the dress that Olivia de Haviland wore to accept the Best Actress Academy Award for her portrayal in "To Each His Own." Most notably, Ms. Lowe designed the ivory silk dress that Jacqueline Bouvier wore to her wedding to John F. Kennedy in 1953. She continued to design through the 1960s for Madeline Couture and briefly for her own line, Ann Lowe Originals. Ms. Lowe died in 1981, but her contributions to fashion and the doors she opened for future generations are remembered today.
Stephen Burrows
I've said before that my sense of style is "70s by day and 40s by night." But I think that I'm 70s by night too. The clothes, colors and shapes of the 70s really speak to my soul. I've never been a monochrome, black on black girl; I look best in orange and yellow. And, Stephen Burrows' designs just make me swoon. The chiffon, the color, the cut, the draping. These are not wallflower clothes. His designs just proclaim look at me. And, I think I deserve to be looked at. How fabulous would I look in this?!?!
A New Jersey native, Stephen Burrows graduated from FIT in 1966. He quickly became the designer for the club crowd, partying with Andy Warhol and Cher at Studio 54. Burrows' designs were known for expertly draped and gathered chiffon, bright colors and exaggerated stitches, all embodying the vibrancy of the disco era. After successfully selling his clothes through trendy boutiques, venerable retailer Henri Bendel opened an atelier just for Burrows in the basement of their store called "Stephen Burrows World." After focusing his work on theatrical costuming following the disco era, Burrows returned to fashion in 2002 with a new showroom at Bendel's, shows during Fashion Week, and a consumer friendly line for Home Shopping Network.

Let's learn and respect the history ladies, and remember that Black is always in fashion, but don't forget that Ms. New Beauty told you!