Ms. New Beauty loves award season, but she does not ever watch the awards. Sometimes she'll tune in to the red carpet commentary, but most she waits until the show is over and catches the highlights on E!, and nowadays, YouTube. She always checks online to see the truly standout dresses that come down the carpet, and the designer catastrophes that follow closely behind. She had not planned to do a recap post, particularly since she did not have the time to do one yesterday in a timely fashion. But, she's decided to go ahead and give her picks two days after the show because the world is still talking about the show. Better late than never.

Ms. New Beauty's Golden Globe Picks
Best Dresses


Best Use of Color
Most Out of Place Ensemble
knows better
, so this one must have just been her taking a risk, albeit a failing risk.
Worst Hair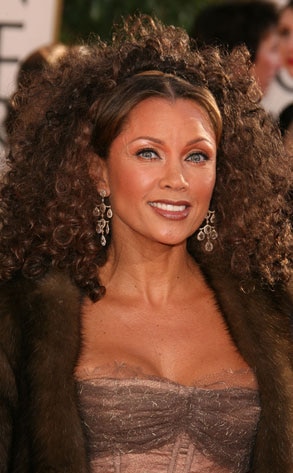 It pains me to type this about a woman who is typically flawless, but Vanessa Williams has the worst hair award in a white-knuckled death grip. No explanation necessary just prayers that she will do better next time.
Worst Dresses
White gowns really dominated the red carpet. But these two were definitely disappointing. Nicolette's is way too "Peggy Sue Got Married" meets "Dreamgirls." And, Cameron. What can we say about Cameron. Where is her normally irreverent, carefree yet always perfect sense of style? This dress is just a frothy contraption. It really looks like she wasn't planning to attend and at the last second grabbed some drapes and made her own gown Scarlett O'Hara-style.
Something's Just Off
In theory, I admit that I should like both of these dresses, but something about them is just not working for me. Both women have the hair and makeup thing down, but something about both dresses is just off.
Favorite Wins
Meryl Streep for The Devil Wears Prada
"that is all."
Jennifer Hudson for Dreamgirls
"Effie White finally won"
Best Acceptance Speeches
America Ferrera
and
Jennifer Hudson
for their heartfelt, honest, and humble speeches.
Missing in Action
Halle Berry. She is such a beautiful and stylish woman, so I am very surprised to not have seen any pictures or reports on Ms. Berry's whereabouts at the awards. I know that she was not nominated for anything, but as a steadfast member of the Hollywood A-List, she certainly could have and should have attended. Admittedly, I did not watch the show, so if she has merely been skipped over by the photogs working the event and the afterparties, please someone let me know.
Well, stay golden ladies, and be red carpet ravishing no matter where you go, but don't forget that Ms. New Beauty told you!