Ms. New Beauty just finished her last final. EVER! She still has her thesis staring down at her before she can finally tell law school to kiss her . . . . grits. No new products reviews yet. But, in the meantime, here's a mini installation of Subscriber Services. Check out the beauty offerings from the last issue of Elle.
Jessica Biel is looking very Sophia Loren on this cover to me. And, I never would have thought that Gold Lame bermuda shorts could look good, but I'm loving these.
The IT List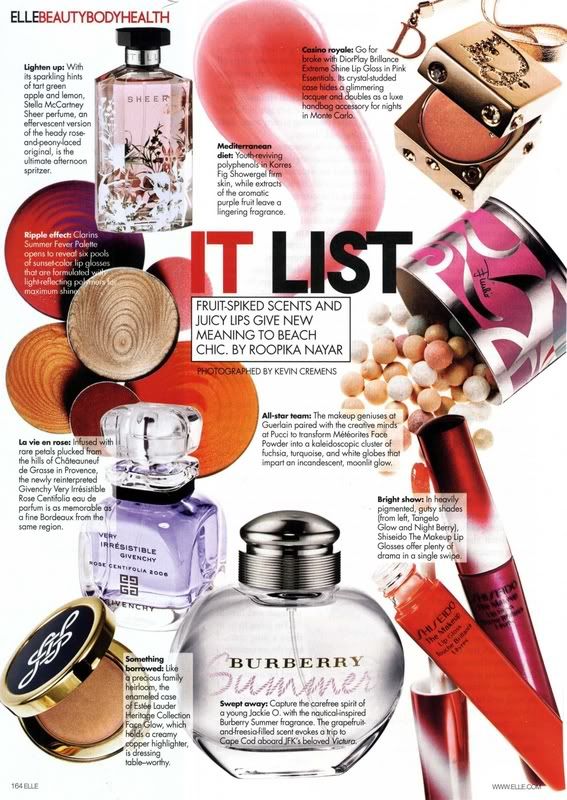 Elle's Top 5 Self-Tanners
For self-tanner reviews, please check out Fake Bake Month over at
Beauty Addict
. The St. Tropez tanner on the far right comes highly recommended.
Check Elle.com for more info.
Stay fabulous, and pray for me and this thesis, just don't forget that Ms. New Beauty told you!